Board of Directors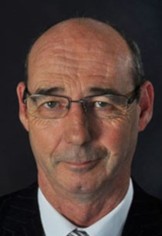 Senior Certified Cyber Professional - Security and Information Risk Advisor. Dr John McCarthy is a renowned authority on CyberSecurity strategy, development and implementation. He holds a PhD in CyberSecurity and eBusiness Development and is an internationally recognized author of a number of academic papers discussing all aspects of CyberSecurity in the modern world. John is frequently invited to sit on expert panels and appear as an expert speaker at well-known CyberSecurity events. Past appearances have included talks on ICT Security in the Modern Airport, Security in the Digital Age and SCADA threats in the Modern Airport at various prominent international conferences. John is also a leading expert on social engineering awareness training and best practice.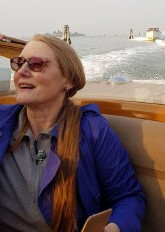 Christine has extensive business experience. Her experience is based in a wide range of areas from business development and management to the practical logistical tasks that ensure a business is run effectively. She has managed many staff and developed training career development programs as well as dealing with all the legal aspects of staff management. She is thoughtful with a great attention to detail and is an excellent project manager who deals with people at all levels both inside and outside of the company.
NIS Directive Expert Team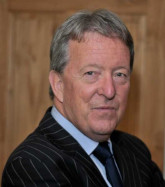 A technology leader for 35 years', Kevin has led technology delivery for over 40 Blue Chip and Mid Cap organisations in Europe, the USA and Asia Pacific, Kevin has worked in Silicon Valley as a CIO in the internet security world where he also worked with innovators and the investment community. He has operated as a COO for a UK based big data company. Kevin returns often to California as part of a research team to trak the latest trends and innovation Today he specialises in Information Security and Corporate Advisory projects often leading change programmes. Until the New Year he led technology and innovation at Bristol Airport and was working with the UK's Cloud Industry Forum having developing guidelines designed to assist organisations in their transition to Cloud technology. His interests are disruptive technologies, Cyber Security, Big data and Communications infrastructure. He is currently undergoing lead auditor accreditation for ISO 9001, ISO 27000 Audit and as a GDPR practitioner. He is a thought leader on information security management and best practice. His clients and employers include: - Granada, EMI, Bertelsmann, BT, M86, SPTS, and Bloor Research and a number of UK Airports and major High Tech Mid Cap organisations. In his free time Kevin is keen Angler, Photographer and Scuba Diver and has been able to combine his passions in locations all over the world.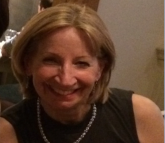 Sue has over 17 years' experience working with Defence and Central/ Local Government organisations, delivering complex, high value Business Transformation, Strategic Change and Programme Management in a variety of Consultancy roles, across Nuclear/ Telecoms/ PSN/ ICT sectors. She recently completed a Masters' degree in Cyber Security where her focus was on the Cyber Security of Operational Technology in CNI environments, particularly in relation to the EU NIS Directive. Sue is a business enabler, skilled at leading teams to develop/implement solutions for Applications Management, Telecoms Services and in managing information assurance to reduce business risks. She has rebuilt stakeholder relationships in very challenging environments achieved trust and confidence in previously failing projects. She is also a pathfinder where there is a need to shape 'big picture' innovation, drawing collaboration from Industry partners to achieve shared initiatives, opportunities and mutual benefits.