Cyber Security for Managers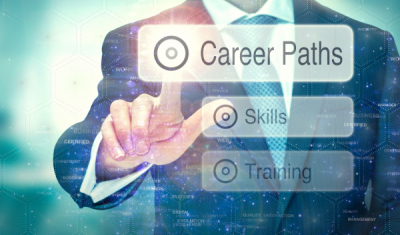 By the end of this course, participants will be able to:
State the basic requirements for securing Operating Systems
Demonstrate basic knowledge of network and data transmission standards
Demonstrate basic knowledge of the legal dimensions related to cyber security
Describe the causes of cyber security risk and attack vectors
Course Content
Introduction to Cyber Security
What is Cyber Security
The advent of the Digital Age
The ubiquitous nature of network connectivity
The internet of things
Operating Systems
Types of Operating Systems
Managing users, groups, resources and hardware
Principles of Hardening Operating Systems
Supervisory Control and Data Acquisition (SCADA) systems
Networking Fundamentals
Basic concepts in Communications and Networking
Transmission Medium (Network Cables and wireless)
Network Hardware
Wide Area Networks (WAN) and Local Area Networks (LAN)
Network Protocols
Ethernet topologies and technologies; Networking components
An introduction to Virtual LANs; Internet Protocol (IP) routing concepts
802.11 industry networking standards
Cyber Security Regulations, Compliance and Auditing
Laws and regulations
Data regulations - GDPR
Understanding professional ethics
Understanding compliance requirements and procedures
Access reviews and audits-and internal audit of capability
Education, training and awareness requirements
Cyber Security Threats and Risks
Bring Your Own Device (BYOD)
Cloud, The 'Internet of Things' and intelligent networked devices
Bot Net/Distributed Denial of Service
Social Networks, Mobile Apps
Click Jacking/Cross Site Scripting
Phishing, Online Fraud
Convergence Gaps-Physical Theft
Hacking, Insider and Data Exfiltration
Social Engineering/Espionage
Organisational Awareness, ID Theft
Virus/Targeted Malicious, Advanced Persistent Threats
Target Audience
Managers and executives seeking to understand Cyber security and the impact it has on organizations and working practices.
Pre-requisite for Course Registration
Participants should have basic knowledge of office computer use.
Group Rate
| #Registrants | Rate/Person(£) |
| --- | --- |
| 2 | 3,700.00 |
| 3 | 3,500.00 |
Venue Information - The Worshipful Company of Information Technologists

The Worshipful Company of Information Technologists is the 100th livery company of the City of London, combining centuries-old tradition with a modern focus, energy and innovation.
Like all livery companies, we look to give something back to the industry and community, and focus on four pillars of activity:
Charity – we raise money and provide IT skills to improve lives through a range of charitable vehicles;
Education – we built Hammersmith Academy (with the Mercers) and support other schools;
Industry and Commerce – we help to promote and shape the IT industry and run several schemes (including with the Royal Signals) to smooth the path of men and women into the industry; and
Fellowship – where, simply, we have a full programme of social activity. We are the only one of the "new" livery companies to have its own hall, and in 2017 we celebrate our silver jubilee, 25 years after our grant of livery.